Contact Us At Forest Floor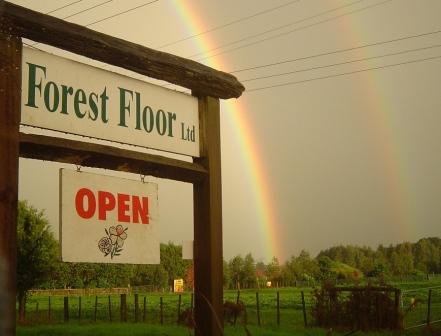 Preferred means of contact is email: email office
sales AT forestfloor.co.nz
Visit the nursery: 50 Mangakahia Rd. Maungatapere.
400 metres along Mangakahia Rd, on RHS


Nursery Hours

vary seasonally.

We are a wholesale nursery and often busy taking care of large orders. If you wish to be sure of getting service wothout an appointment then please visit at the following times. For large orders we prefer to make an appointment so we can serve your needs most efficiently.

Planting Season (winter) hours (1 May to 31 August)
OPEN Monday to Friday 9 a.m. till 5 p.m.

Spring hours (1 September to November 30)
OPEN Monday and Tuesdays 9am to 5 pm
Other times by appointment only

Summer hours (1 September to 30 April)
CLOSED open only by appointment (phone or email to arrange)
Forest Floor Tree Nursery Google Earth Link - click here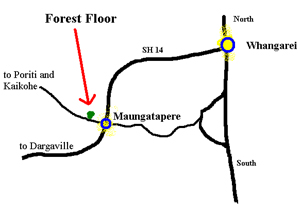 A good way to contact us is by telephone;
we are usually out in the field in the day time and with our families in the evening so be prepared to leave a message
ph (09) 4347 216
Another good means of contact is snail mail:
we like things slowed down a bit, like the good old days
Forest Floor Ltd
PO Box 15
Maungatapere 0152
Northland
New Zealand
The coolest way to contact us is by telepathy,
but if you don't get a reply then maybe you should have tried email like we suggested in the first place