Simon Vallings Director of Forest Floor Ltd

contact Simon Vallings by clicking here


Born in 1965, Simon had an academic upbringing at St. Kentigern College, Auckland, where he was dux and won a University Scholarship. During the school holidays he cycled around New Zealand and went solo tramping and alpine climbing in the Southern Alps. He learnt to climb in 1981 at Mt. Eden quarry and did an early ascent of Supergroove (26) a year later.

At the age of 18 he became NZ's first full time rock climber, living at Whanganui Bay, Lake Taupo, putting up many first ascents, a couple of which have become classic routes. He then went to Australia and climbed with some of the best climbers in the world at the time, putting up more new routes and repeating Australian classics such as "Anxiety Neurosis" (26) at Mt.Arapiles and "Stand in Line" (27) at Frog Buttress in 1984.

Simon then moved on from climbing, went to Melbourne and began a business career as a computer programmer for an international investment and stock broking company (JB Were).

Whilst in Melbourne he became involved in ocean sailing, participating in two Sydney to Hobart yacht races, and representing Victoria in sailing. He also climbed what was then (1987) the

tallest building in the Southern Hemisphere, the Rialto

.

After almost 3 years flying a desk he left his IT career to cycle tour 13500 km around Australia then travelled through SE Asia. He did many expeditions into remote wilderness areas, sometimes living in the wild for weeks on end.

He developed a keen interest in botany and horticulture.In 1991 Simon stopped travelling to begin a family and start growing native New Zealand trees. He started Forest Floor Tree Nursery in 1993 in Northland New Zealand, using state of the art methods to grow manuka.

A few years later he completed his postgraduate Diploma of Rural Studies from Massey University. The focus of this study was on sustainable land management and applied ecology.

Although the nursery has taken up most of his time in the last 20 years, Simon has travelled to many countries as a land-use consultant or to study ecology and anthropology. He spent 9 months in India, some of it cycle touring, and recently attended ApiOrganica in Italy, the international conference on organic beekeeping.

In 2005, having grown well over 250,000 kauri seedlings, Simon Vallings became the only person to have been prosecuted by the Department of Conservation for seed collecting, when caught collecting kauri seed off a disused seed orchard on public land that had been planted by the old Forest Service (currently disbanded) for the puposes of producing seed for harvesting by future generations of nurserymen.. For details see DOC vs Simon Vallings, and vice versa.

Simon currently directs Forest Floor Ltd. and enjoys climbing trees to collect seed, playing music and being with his family. He has two children and two grandchildren.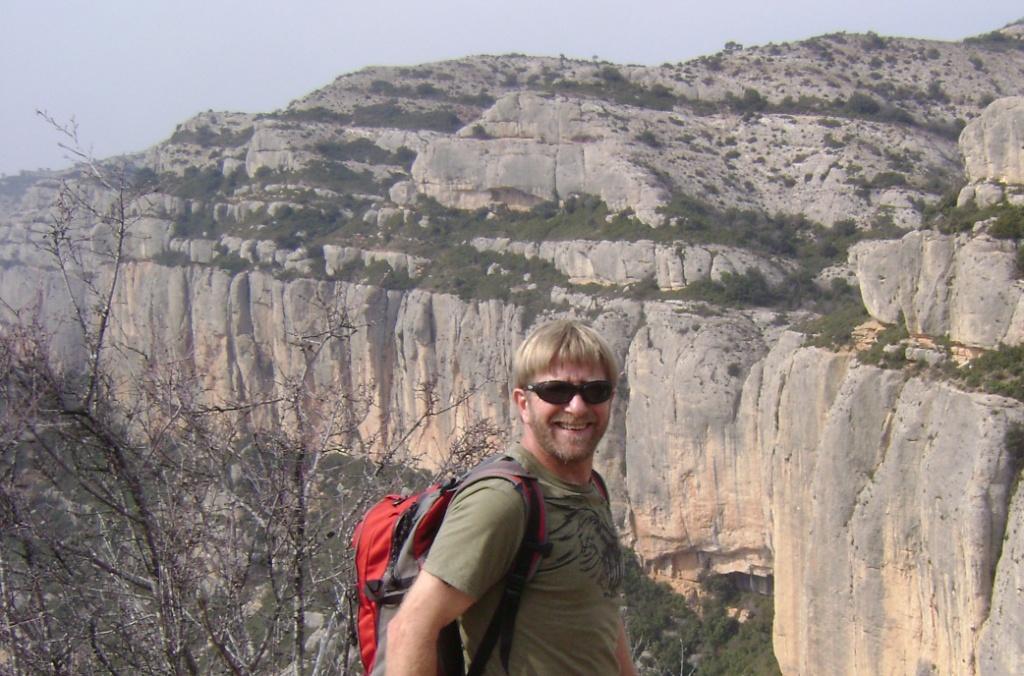 In the Catalonian mountains in 2014
Simon with colleague at Conapi, Italian Organic Honey Factory
links to rockclimbs:
5 star route on Lobotomy Buttress Lake Taupo