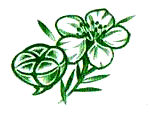 FOREST FLOOR

Back
Next

Home
Site Index
Profile of Forest Floor
Contacts
Products of Forest Floor
Services
Seed Collecting
Ecology news
Revegetation
Planting tips
Planting article
The man who planted hope
Birds
Habitat
Native bird recovery centre
Earthlab
Imagination

Up
Birds are the children of the forest
Cars Hit Kiwi Numbers
Roast kiwi way to save icon?
New Kiwi sanctuary peninsula





Native Bird Recovery Centre,
Whangarei

ROAST KIWI: "WAY TO SAVE THE SPECIES"
By Christine Langdon

Just imagine. Our national icon served up roasted with kumara and spuds. An Australian sanctuary owner, John Wamsley, has touted the idea of a genuine "kiwi roast", saying New Zealanders will only know they've saved the breed when there is enough for everyone's dinner table.

Dr. Wamsley, who was a guest speaker at the ACT NZ party conference at the weekend, said he had eaten kangaroo, platypus, and even cat. And he'd be happy to try kiwi, too.

With kiwi numbers headed for extinction, Dr. Wamsley said that private investment in conserving wildlife could get the population surging.

"Kiwis are expected to be gone from the mainland within 20 years. If I was a New Zealander, that would be unacceptable to me. If we had enough kiwis in NZ for every family to have one on their table every weekend, I think we would have solved the problem."

All that was needed was to raise money to keep kiwis in habitats where they could prosper.

"You would gain enough knowledge of kiwis to know what their problem was and what needed to be done to save them."

Dr. Wamsley proved it was possible in Australia, building sanctuaries for the endangered woylie (miniature kangaroo) and helping to build the population up. "The beauty of private enterprise is that people can see the results, and when people can see the results they are happy to contribute."

ACT environment spokesman Gerry Eckhoff seemed to be on the same wavelength as Dr. Wamsley- he said he had already come up with a recipe for grilled kiwi.

Mr. Eckhoff acknowledged that some peole considered him a "crackpot" for suggesting that NZ privatise the kiwi, but said he believed the only way to save the kiwi was with competent management and large investment.

The Conservation Department's policies of "locking away the environment as some unchangeable ecological masterpiece" were foolish in the extreme, he said.


Page last updated: 20/05/02